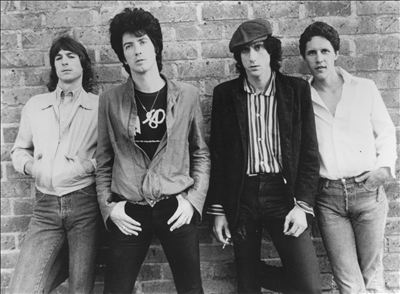 Walk In The Rain
October 28, 2014 10:43 pm
1977. That was THE year…
Formerly known as America's Only British Rock Magazine, the coolest magazine in the world, Trouser Press, began surfing the New Wave and educating Texans like me about what to buy. Responding to a review of The Pop's single, Down On The Boulevard, in said tome, I took a chance with my college lunch money and bought their LP instead.
Oh my. Straddling the fence(s) between 60's Garage, Raspberries Side 3 and '77 Punk, this independently released album owned my turntable for almost a week straight. It was a very tough call to pick one song as a Vic's Pick but the nod goes to "Walk In The Rain,"
Majestic power chords, achingly beautiful verses and harmonies, and it's plaintive narrator's cry of "Christine, you once made me laugh…" evoke the bittersweet angst young men feel for their lost love.
A must for every fan of the genre.