Bill Lloyd
Bill Lloyd has certainly covered a lot of ground since his first pop-rock solo album, Feeling the Elephant in 1986 . He took a stylistic turn and enjoyed mainstream success in the alt-country duo, Foster & Lloyd. As a recording artist, Lloyd has continued to win acclaim for his solo projects showcasing his melodic power pop and lyrical song craft.
Working the Long Game is Bill Lloyd's ninth full-length solo album and his second for the Texas-based Spyderpop Records label that released his highly acclaimed album of cover songs Lloyd*ering in 2016.
Lloyd has a fan base following his solo records, but is also a songwriter, musician and producer having "worked the long game" in Nashville for over 30 years. Often remembered as half the country hit-duo, Foster & Lloyd, Lloyd has also worked for RCA Records, The Country Music Hall of Fame and the musical director for the First Amendment Center's Freedom Sings program.
As a guitarist and singer, he's made guest appearances on records by Ray Davies of The Kinks, Glenn Tilbrook from Squeeze, Marshall Crenshaw, Buck Owens & Ringo Starr, Steve Earle. Steppenwolf and many more. As a producer, Lloyd has worked with the legendary Carl Perkins, Sweethearts of the Rodeo and MTV indie-rockers, The Secret.
Lloyd is also an award winning songwriter who's cuts range from Trisha Yearwood and Martina McBride to Cheap Trick, Hootie and the Blowfish, Poco and many more.
Working the Long Game is not only the title of Bill Lloyd's latest album but also the title of one of the songs on the album. "The song is a relationship song but it's also about having patience, having faith that something better is around the corner. I feel like that's the underlying theme for many of the songs on this record."
SpyderPop Records is releasing the record in vinyl, CD and digital formats.
Lloyd's most recent album, 2017's acoustic-based It's Happening Now, was made up completely of songs he wrote on his own and was a slight departure from his usual pop-oriented solo work. It included songs that drifted into Americana territory. "For me, that's a part of what I do and I was pleased to put out a record that would include songs I might do when I play solo at The Bluebird Café and other listening rooms".  On this new record, Lloyd has teamed with an impressive list of co-writers and returned to the retro-power-pop sound he's been known for.
Out of the twelve-tracks represented, ten of them are co-written and feature musical peers both younger and older. For the music fans who still read liner notes and know the names of the songwriters and players, this album features a treasure trove of collaborative writing and musical interplay. "The co-writers like Graham Gouldman (10CC), Freedy Johnston, Tom Petersson (Cheap Trick), Aaron Lee Tasjan, Buddy Mondlock and Scot Sax (Wanderlust) are all great record-makers on their own and it was great to get to work with them all. Tom Petersson adding his bass to the track of "Yesterday" definitely took it up a notch or five. I also have some long-time friends I co-wrote with. For me it's a very satisfying batch of recordings and I hope that's easy to hear".
The song "Merch Table" may provide the best insight for the overall theme of the album. It's says, "You're asking me, Why do you still do this?  I thought by now you woulda' had your fill. There's a thing that happens in the moment.. when it's real." 
Buy the vinyl, drop the needle and maybe you'll feel it too.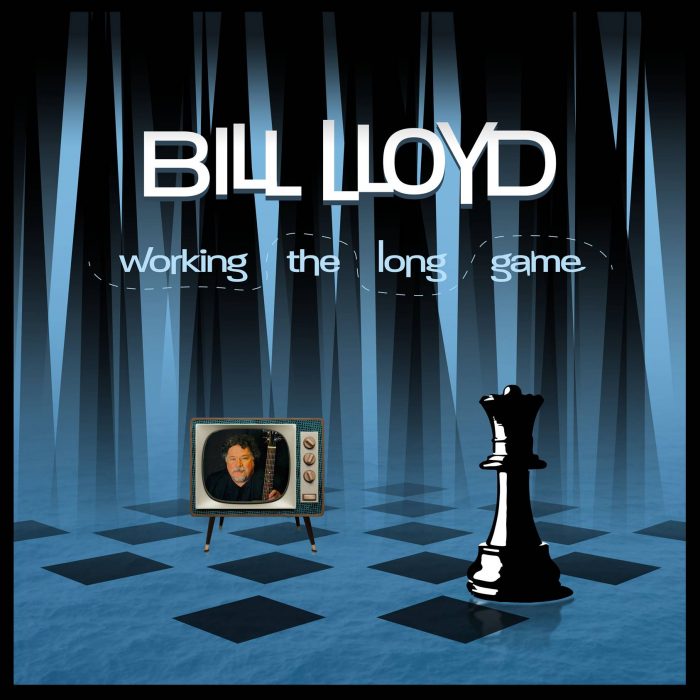 FOR THOSE WHO LIKE:
Badfinger
,
Big Star
,
Cheap Trick
,
Elvis Costello
,
Marshall Crenshaw
,
Material Issue
,
The Pengwins
,
The Plimsouls
,
The Raspberries
,
The Romantics
,
The Spongetones
,
Tommy Keene