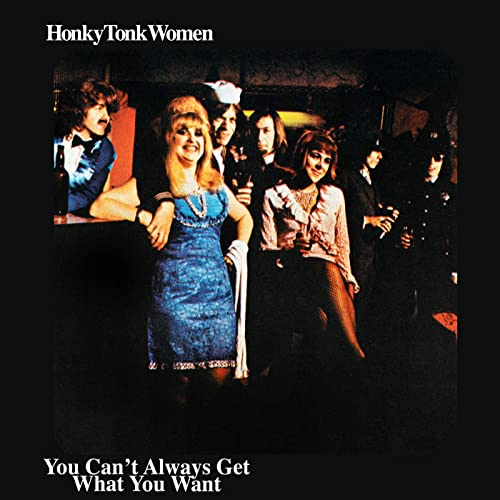 Favorite Single of All Time
April 12, 2022 1:20 pm
This would be a ridiculous topic if it was titled "Best Single of All Time." I mean is "Heartbreak Hotel" better than "Long Tall Sally," "Not Fade Away," "Roll Over Beethoven," "Louie, Louie," "She Loves You,"" I Want To Hold Your Hand," "Satisfaction," "What I Like About You" ad infinitum?
My favorite single of all time has changed periodically throughout my life and has included most of those songs mentioned above. But this week, I have determined that my favorite rock and roll single of all time is "Honky Tonk Women."
I was 14 years old, at H&H Music in Pasadena, Texas gazing upon the wall where they displayed 45 rpm records for sale and locked onto the Rolling Stones outrageous picture sleeve for "Honky Tonk Women." I immediately purchased it and cranked it up when I got home, The opening cow bell intro into the snare hit followed by that incredible guitar riff and then Jagger recounts "I met a gin soaked barroom queen in Memphis…" Well, that was exactly what an adolescent male was looking for – Drums! Guitars! Sex! Humor! Irresistible choruses! Unlike "Satisfaction," the greatest song I never want to hear again, I can STILL jump up and down when this thing plays.
In addition to all of its magnificence, "Honky Tonk Women" marked three significant firsts that would affect the Stones forever:
Keith used open G tuning on his guitar,
Mick Taylor appeared on a Stones recording, and
There was sax solo on a Stones record (albeit buried in the mix).
Should you not understand the significance of these three items, please email me and I will elaborate further.
There is a "new" digital version single that has both mono and stereo versions of "Honky Tonk Women" and the B side, "You Can't Always Get What you Want." I recommend mono for the former and stereo for the latter – but you be the judge. Because you are.