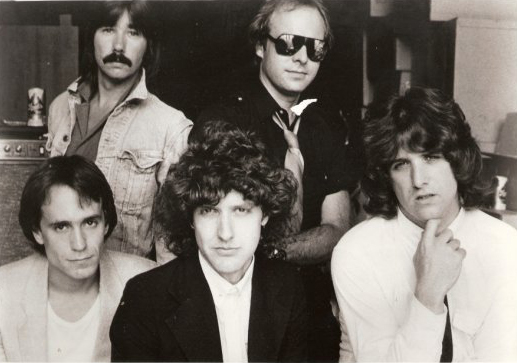 Think Think
January 6, 2015 9:22 am
Power Pop fans are a rabid bunch…
We can (will) argue the merits of our favorite bands, albums, and songs. We debate their relative worth and rankings in Power Pop history and even disagree on what is Power Pop and what isn't.
With this in mind, I assert, with no room for discussion, that Artful Dodger is one of the great Power Pop bands in the time-space continuum of our beloved genre. What is much more difficult is to select one song from their canon as this week's Vic's Pick.
I was flipping through records in the used bin during those pre-punk (pre-Ramones) days of 1976 and stumbled on our heroes second LP, Honor Among Thieves. Something about the name of the band and the faces on the cover drew me in so I plopped down my buck-fifty and took a chance. I was rewarded with a Raspberries-meets-Cheap Trick-featuring-Steve Mariott's-snotty younger brother-on-vocals masterpiece of Power Pop n' Roll.
Although my favorite long playing effort is 1980's Rave On, I selected the title cut, "Honor Among Thieves", from their sophomore effort for this week's offering. Or not. Maybe I pick "Think Think" from their eponymous first album.
Your (my) pick may (would) be different but so what? Buy 'em both (all).