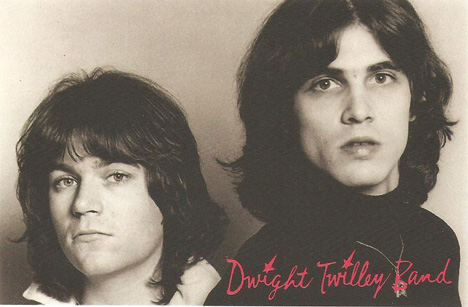 That I Remember
November 23, 2015 11:21 am
A record can be achingly beautiful and powerful at the same time.
There are many things to admire about Dwight Twilley and it is a tragedy of near Badfingerian proportions that he has never achieved the popularity his music deserves.
After the Top 20 hit "I'm On Fire," Dwight released Twilley Don't Mind, an album chock full of chewy melodic goodness that refused to leave my turntable for weeks after I brought it home. It's tough to pick just one from this Vic's Hall of Fame masterpiece but I chose "That I Remember," a recording that still brings me goose bumps (and some tears if it is late enough and whiskey enough) when I hear:
Six o'clock in the morning
Finished recording
Feeling alone and
No place is home and I remember
That I remember
I remember you
This is the stuff that makes ME remember what I loved about music in the first place. Brilliant.