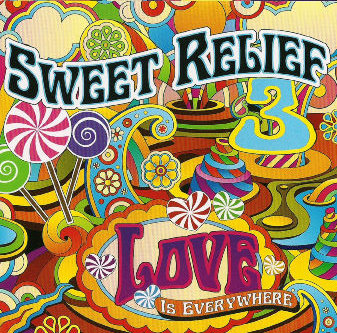 Sweet Relief Volume #3 – Love Is Everywhere
January 14, 2021 5:00 pm
Sometimes you put in a sampler CD and preview the songs to see what strikes your fancy. And sometimes the first song is so good you let it play. Then the second song is so good you let it play. And then, well, you get the idea.
Sweet Relief Volume #3 – Love Is Everywhere is a wonderful 27 track collection of stellar Power Pop from those cool folks at JAM Records. With a sonic center near The Beatles' Magical Mystery Tour LP, this collection is chock full of bright, crunchy melodies that skirt psychedelia and Byrdsmania. Emotionally and sonically satisfying, you won't want to put it on unless you have time to listen to it all.
Some of these songs appear on cd for the first time, are out of print, or are previously unreleased. Better still, profits of the release go toward charity/missions work in helping those affected by natural disasters.
And guess what, there is a Volume 4 as well!