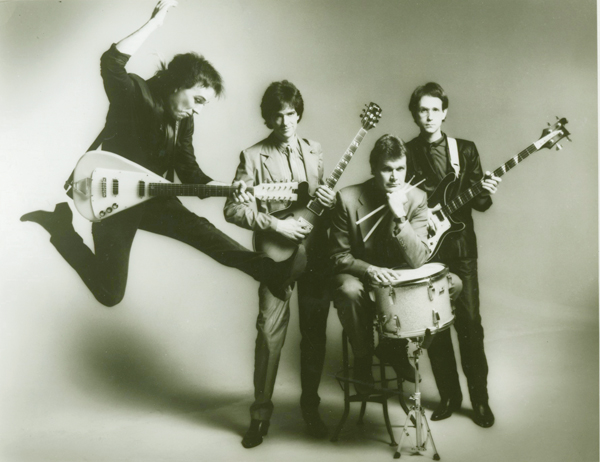 She Goes Out With Everybody
January 5, 2016 2:31 pm
There is a lot wrong with 80's music but The Spongetones aren't part of it.
Swimming upstream against the dreck of FM radio corporate rock n' schmaltz, their debut album, Beat Music, was a callback to the halcyon days of Early Beatles, Dave Clark Five and The Hollies. I could care less if it's derivative – give me Mersey '65 to make colors brighter, the heart lighter and the feeling that anything is still possible. That held true in 1982 when this gem was released and it is still true for me in 2016.
You should get the album in its entirety (buy here) but if you need to start with just one song, go to "She Goes Out With Everybody," this week's Vic's Pick.
Opening with an explosive drum roll (as so many of my favorite songs do), an electric 12 string and Dave Clark cum Please Please Me vocals hook you immediately and keep you on the line until the delicious last guitar chord that ends the song way too soon. I always have to play it twice.