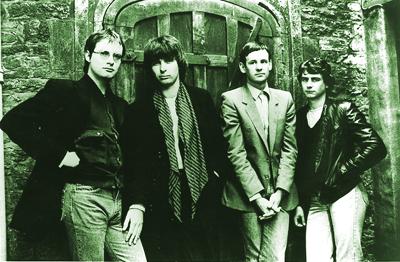 Senses Working Overtime
November 16, 2015 2:07 pm
Power pop doesn't always have to be rooted in the testosterone and hormones raging through young adults.
For your consideration, I offer XTC, one of the most intelligent and melodic bands of the 70's punk/new wave. By the time their fifth album, English Settlement, was released in 1982, our heroes had graduated to complex arrangements and intellectual lyrics fueled by Andy Partridge's quirky sense of humor.
"Senses Working Overtime," a Top 10 single in the UK, starts out all Renaissance Fair-ish and then builds in a pre-chorus before erupting into a cascading 12 string that Roger McGuinn would approve of.
     And all the world is football-shaped
     It's just for me to kick in space
     And I can see, hear, smell, touch, taste
     And I've got one, two, three, four, five
     Senses working overtime