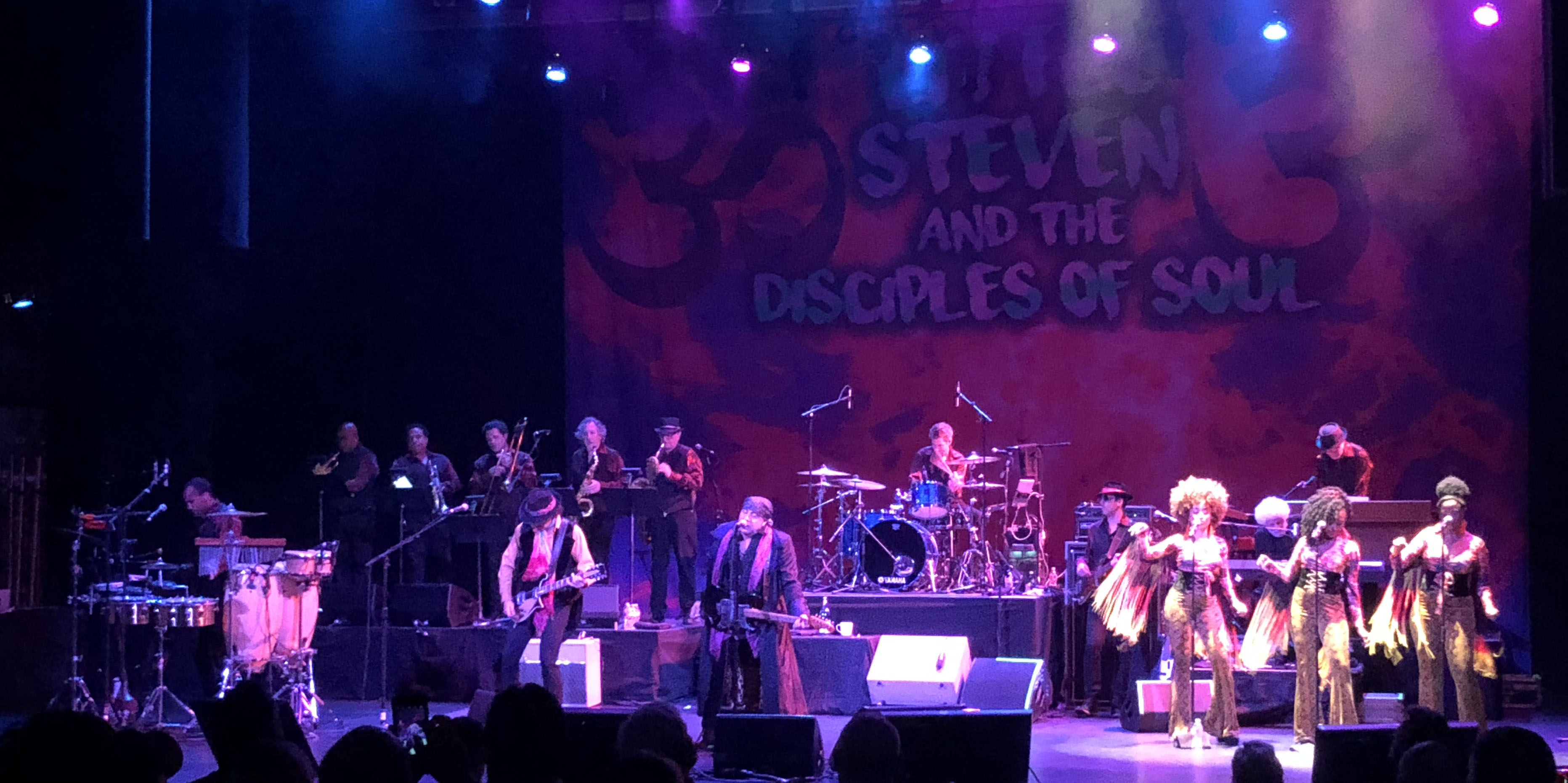 "Rock & Roll's Greatest Friend…"
June 28, 2019 2:27 pm
So says Peter Wolf (J. Geils Band) about Little Steven on the stunning new live Blu-ray video "Soulfire Live."
This is a true statement. He's created my all-time favorite radio station, "Underground Garage" (found on Sirius Channel 21), which relentlessly supports (his words) "all music that influenced The Ramones and all music influenced by The Ramones." His on-air narratives on music's influence on popular culture and why rock and roll matters are so eloquent and spot-on that one can't help but grin from ear to ear at his revelations.
When Steven (f/k/a Miami Steve Van Vandt) put back together The Disciples of Soul in 2017, he released a stellar record and toured small 1000+ seat theaters in the world with a 15 piece band. He admitted that he lost a million dollars on that tour and guess what?  – he's doing ANOTHER tour in 2019 supporting "Summer Sorcery," his latest record!
I had the extreme pleasure of seeing one of the 2017 shows and can verify that "Soulfire Live" is an accurate representation of one of the best concerts I saw this decade. Bring a sack lunch – Disc One will wear you out with high energy and Disc Two has two excellent mini documentaries along with guest stars that joined him on the tour. We lost some great artists in 2017/18 and Steven covers "Even The Losers (Tom Petty)," "You Shook Me All Night Long (Malcom Young)," and "It's Not My Cross To Bear (Gregg Allman). When Springsteen takes the stage with The Disciples of Soul, he is no longer the boss – Steven is.
All hail The Boss – rock and roll's greatest friend indeed!