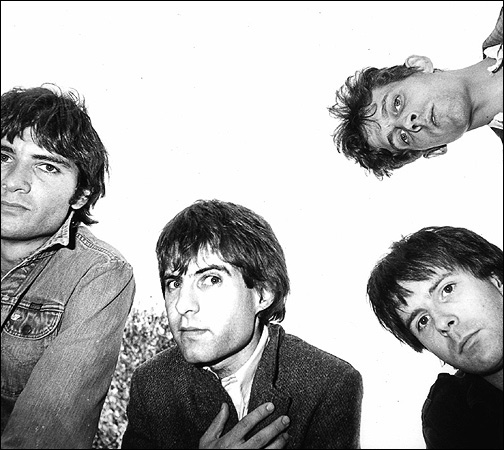 Neverland
March 7, 2016 1:04 pm
Researching the power pop evolutionary cycle inevitably brings you to The dB's.
Though germinated in New York City, most of the members of The dB's (stands for "drums and bass," not "decibels") hailed from North Carolina and the band provides the bridge between Badfinger et. al. to R.E.M. et. al.. I first heard of Chris Stamey in Trouser Press Magazine (still the greatest 'zine ever) when "The Summer Sun" was reviewed (find it, buy it). Needless to say, I was very pleased when I heard he formed a band which was described in TP "as drawing from '60s pop and psychedelia as well as '70s pop groups like Big Star."
 "Neverland" is a great cut from their sophomore effort Repercussion. Coming out of the gate with a catchy guitar riff and snappy drums, our heroes quickly get us to the payoff chorus. Ear candy that you can hardly shake, this intelligent, well-written and well-played tune should drive you to buy the whole album (and the one before it).
PS – Check out Bill Lloyd's new version on the upcoming SpyderPop release "Lloyd-ering"