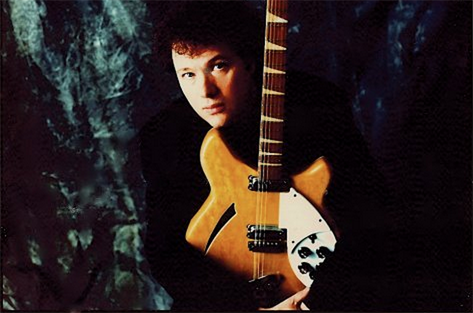 I Went Electric
February 18, 2015 4:41 pm
Seriously, Bill Lloyd is a national treasure.
This Nashville-based cool cat first hit with Foster & Lloyd, a country music outfit. His Power Pop DNA couldn't be contained, however and in 1994 he released the iconic Set To Pop, which was most of my friends' (and my) favorite record of the year. He is a fabulous singer, songwriter, guitarist and performer. Catch him with The Long Players, a high concept cover band in Nashville and also on Beyond Belief: A Tribute To Elvis Costello.
Whenever I have trouble picking a song from an album I love, I consult my friends. "Out Of The Picture" was strongly suggested but being the rebel that I am, this weeks' pick goes to "I Went Electric" – the first song and a well chosen paradigm shifter from the country path previously taken.
A gorgeous acoustic guitar riff behind a tender vocal dramatizes the abrupt shift to the electric chorus. By the time you get to the Marshall Crenshaw-like bridge that segues into a WAY cool guitar solo, you're hooked like a big fish in the Gulf of Mexico.