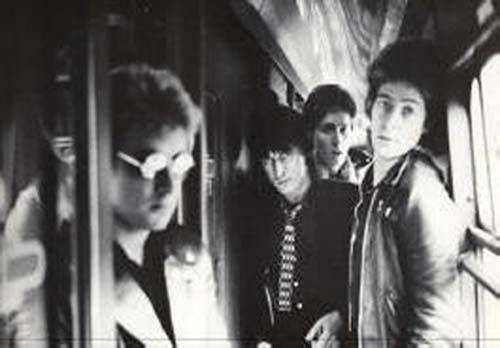 Girls That Don't Exist
December 9, 2014 8:37 am
Sometimes it's perfect…
That's what I thought the first time I heard "Starry Eyes" by The Records. I bought the album and BOOM! – Power Pop masterpiece. My favorite cut, however, was "Girls That Don't Exist" (barely nudging out "Teenarama"). The instrumental production of the song was greatness but I think it was the lyrics that won my affection:
Girls that don't exist, dressed up in clothes I've never seen
On every subway wall – in every magazine
Well maybe it's a conspiracy
Girls that don't exist are haunting me

Interestingly enough, the album was originally released in the UK as Shades in Bed. It was released in the US in July 1979 as The Records with different song sequencing and with the original single version of "Starry Eyes" replacing Mutt Lange's re-recording that appeared on the UK edition. The first pressings came with a bonus 12″ entitled High Heels, which featured a collection of four covers. Of course, I had to have both. You can have them both as well!