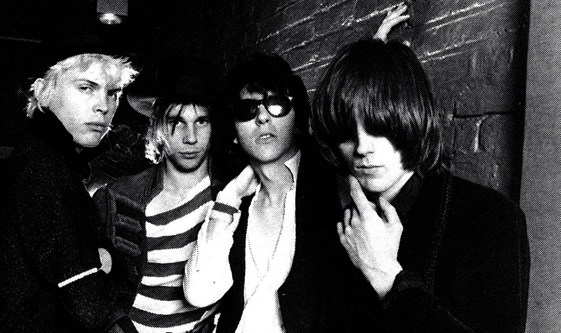 Friday's Angels
January 18, 2016 11:17 am
What do Rod Stewart and Billy Idol have in common? They both were in great rock and roll bands before they got brain damage.
Generation X sprung from that 1976 Ramones tour of the UK that unleashed spontaneous combustion of The Sex Pistols, The Clash, The Damned et. al. Generation X burst on the scene with the single "Your Generation," a sputtering blast of punk that drew the line between the new and old guard (wave). Their subsequent album, both in it's European and American incarnations stood proudly with Never Mind The Bollocks and the eponymous first Clash LP. When I found out Ian Hunter of Mott The Hoople was producing the second Gen X effort, my excitement was palpable to say the least.
A more focused, less wooly sound greeted me when I played Valley Of The Dolls. After I got over the initial shock of the more "professional" recording, I soon realized that the songs were, well, great. I selected "Friday's Angels" for this week's pick as it demonstrates the blurred line between punk and Power Pop as well as any song I can think of.
You should really check out the  of the first two albums – they hold up ever so well almost 40 years later. Meanwhile, Billy Idol dances with himself literally and figuratively.