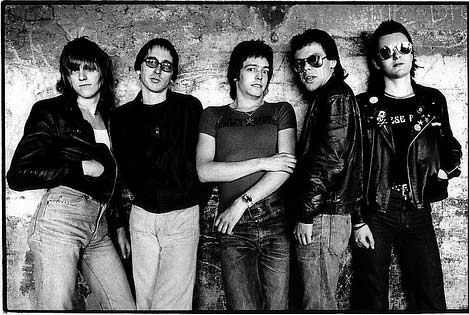 Do Anything You Wanna Do
December 7, 2015 8:00 am
Don't you love it when a band's sophomore effort is better than their first album?
I was totally enamored with Eddie and The Hot Rods debut record "Teenage Depression." Caught between the crossover of pub rock to punk, this group of rockers from Essex, England came out louder than the former and more accomplished than the latter. Then, former Kursaal Flyers guitarist Graeme Douglas joined the band (a great group themselves, The Flyers also gave Will Birch to The Records). With this new line up, The Hot Rods knocked off some raw edges and became more radio friendly.
The single release of "Do Anything You Want To Do" became their first genuine hit, reaching the UK Top Ten in the summer of 1977 and was the first track of "Life On The Line," the album that came out that autumn. The LP was a high point in an era of high points ("Never Mind The Bollocks," "The Clash," " All Mod Cons") and was constantly on my turntable.
This week's pick kicks of with a snare hit followed by chiming 12 string guitars and frenetic lead fills segueing into intelligent melodic verses and irresistible choruses. A near perfect power pop masterpiece that has flown under the radar all these years, I just got through listening to it 5 straight times – and, remarkably, I like it more today than I did when it first came out.