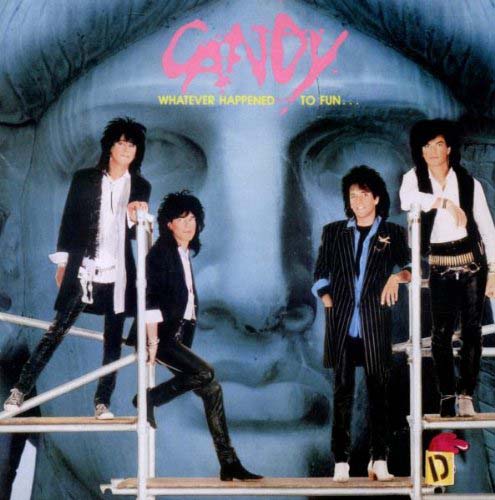 American Kix
November 25, 2014 9:00 am
It was April, 1986, and I had just moved to Fort Worth.
My buddy Lannie and I hung out a lot and talked music all the time. One day, he came over with an album and said "Ignore the cover, you will love this record." The guys staring back at me looked sort of a like a cross between The Bay City Rollers and Motley Crue. I trust Lannie implicitly and resisted vocalizing my first thought – which was "Yeah, right…"
Oh my gosh, was he right! I spent the next 26 years wondering if I would EVER find a compact disc version so I could play it in my car (which is absolutely where this should be heard).
Candy is now faux famous in Power Pop circles. Their brilliant debut record was finally digitally released in 2012 and this week's pick goes to the opening cut, "American Kix," a Raspberries-worthy track in every respect.
"You got a cigarette hanging out of your mouth,
Looking like a kid from West Side Story.
Your mom and dad can't figure you out,
You don't like school 'cause it's really boring."
That is all you need to know –
Buy it here
Read more